{ "new": "//teapigs.com/cdn/shop/files/new_b6d56321-4d74-428a-9139-36dff7ef4f60_120x.png?v=1613730746" , "forest": "//teapigs.com/cdn/shop/files/rainforest_alliance_120x.png?v=1613730745" , "": "//teapigs.com/cdn/shopifycloud/shopify/assets/no-image-160-1cfae84eca4ba66892099dcd26e604f5801fdadb3693bc9977f476aa160931ac_120x.gif" }
cucumber and apple cold brew
the ultimate summer cooler
Water has never tasted so good - a cooling refreshing blend to pep up your cold water.
caffeine?
naturally caffeine free
calories?
1 calorie per cup
what's special about this tea?
A blend of cucumber and apple for a super light and cooling drink. This yummy infusion will make drinking water much more enjoyable. 2 litres a day? Easy. Glug, glug, glug.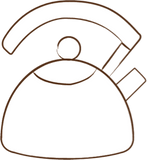 try me
in your water bottle
how does it taste?

Light, fruity with a refreshing hint of cucumber.
good if you're feeling

Thirsty! Or if you just fancy something healthy and delicious!
ingredients

Apple pomace, citric acid, white hibiscus, spirulina, cucumber extract (natural cucumber flavoring), cucumber, natural flavoring (watermelon flavoring).
nutrition

nutrition per 100ml

1 kcal
trace sugar
0 fat
trace carbohydrate

Dairy free, gluten free, suitable for vegetarians and vegans. Made in a factory that handles nuts.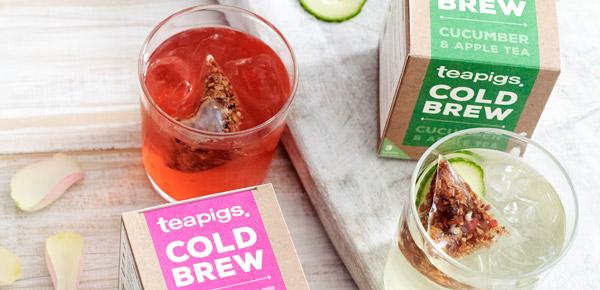 Iced tea, cold brew... what's the difference?
Learn more about our cold brew and what makes it different to iced tea, here!
learn more
our packaging

tea temple
made from plant starch - pop in your commercial compost collection

inner bag
made from wood pulp - pop in your home compost

outer carton
made from sustainable paperboard - recycle me