{ "new": "//teapigs.com/cdn/shop/files/new_b6d56321-4d74-428a-9139-36dff7ef4f60_120x.png?v=1613730746" , "forest": "//teapigs.com/cdn/shop/files/rainforest_alliance_120x.png?v=1613730745" , "": "//teapigs.com/cdn/shopifycloud/shopify/assets/no-image-160-1cfae84eca4ba66892099dcd26e604f5801fdadb3693bc9977f476aa160931ac_120x.gif" }

milk oolong tea
limited edition
butterscotch sweetness
$7.99

caffeine?
naturally contains caffeine
calories?
3 calories per cup

limited edition
grab them whilst they're hot
what's special about this tea?
Ah oolong - the unsung hero of the tea world, a firm favourite of mine and a must try for any self-proclaimed tea lover. Now, don't let the milky name put you off, this traditional Chinese (dairy free!) tea has a naturally sweet butterscotch flavor to give a smooth and creamy taste - be brave and give it a try!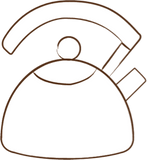 how does it taste?

Creamy, mellow and sweet.
good if you're feeling

Like treating your sweet tooth with none of the guilt.
ingredients

Oolong tea, natural flavorings (no milk contained).
nutrition

nutrition per 100ml

1 kcal
0 sugar
0 fat
0 carbohydrate

Dairy free, gluten free, suitable for vegetarians and vegans. Made in a factory that handles nuts.
our packaging

tea temple
made from plant starch - pop in your commercial compost collection

inner bag
made from wood pulp - pop in your home compost

outer carton
made from sustainable paperboard - recycle me