{ "new": "//teapigs.com/cdn/shop/files/new_b6d56321-4d74-428a-9139-36dff7ef4f60_120x.png?v=1613730746" , "forest": "//teapigs.com/cdn/shop/files/rainforest_alliance_120x.png?v=1613730745" , "": "//teapigs.com/cdn/shopifycloud/shopify/assets/no-image-160-1cfae84eca4ba66892099dcd26e604f5801fdadb3693bc9977f476aa160931ac_120x.gif" }
fennel and liquorice
sweet and savoury
Cleansing fennel with sweet liquorice, perfect after dinner.
$9.99
winner!
2 star 2020 Great Taste Award
caffeine?
naturally caffeine free
calories?
1 calorie per cup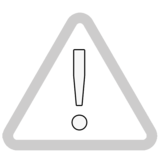 liquorice root
this tea contains 20%
what's special about this tea?
Fennel has an anise-like aroma and is widely used around the world for both culinary and health purposes. Most importantly, to us it tastes yummy and is particularly delicious with its partner in crime - liquorice. A naturally caffeine-free, sweet, comforting tea.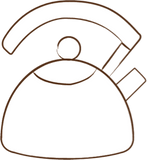 how does it taste?

Super, super, super cleansing.
good if you're feeling

Bloated or hungover - this is your cure.
ingredients

Fennel and liquorice root.
This tea contains liquorice root, which studies have shown can potentially increase blood pressure if taken excessively - we recommend people with hypertension should limit consumption to one cup a day.
nutrition

nutrition per 100ml

1 kcal
trace sugar
0 fat
trace carbohydrate

Dairy free, gluten free, suitable for vegetarians and vegans. Made in a factory that handles nuts.
our packaging

tea temple
made from plant starch - pop in your commercial compost collection

inner bag
made from wood pulp - pop in your home compost

outer carton
made from sustainable paperboard - recycle me