{ "new": "//teapigs.com/cdn/shop/files/new_b6d56321-4d74-428a-9139-36dff7ef4f60_120x.png?v=1613730746" , "forest": "//teapigs.com/cdn/shop/files/rainforest_alliance_120x.png?v=1613730745" , "": "//teapigs.com/cdn/shopifycloud/shopify/assets/no-image-160-1cfae84eca4ba66892099dcd26e604f5801fdadb3693bc9977f476aa160931ac_120x.gif" }
chai tea
masala dream
Strong and spicy, an all natural chai, great with lots of milk - latte style.

caffeine?
naturally contains caffeine

great with
your fave milk, even alternatives!

what's special about this tea?
Variations of aromatic, spiced, milky tea have been the Indian drink of choice for hundreds of years. We've blended rich, malty Assam with exotic cardamom pods, cinnamon, ginger and vanilla in our version of this deliciously satisfying, warming tea - all the color and vibrancy of India in a cup!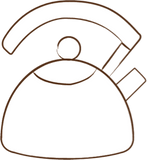 how does it taste?

Warming and spicy - a true taste of India.
good if you're feeling

Half-asleep. This tea will boost the awake half, and give the sleepy half a resounding slap around the chops.
ingredients

Assam black tea, cinnamon, ginger, cardamom pods, vanilla, natural cinnamon flavor, other natural flavorings.
nutrition

nutrition per 100ml

1 kcal
0 sugar
0 fat
trace carbohydrate

Dairy free, gluten free, suitable for vegetarians and vegans. Made in a factory that handles nuts.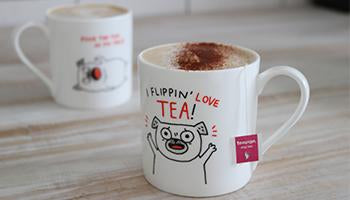 how to make a chai latte
It's a firm favorite with us, and if you're a chai fan then this one is definitely for you! Find out how we like to make a chai latte.
learn more
our packaging

tea temple
made from plant starch - pop in your commercial compost collection

inner bag
made from wood pulp - pop in your home compost

outer carton
made from sustainable paperboard - recycle me
loose pouch
non-recyclable so try to re-use me!