{ "new": "//teapigs.com/cdn/shop/files/new_b6d56321-4d74-428a-9139-36dff7ef4f60_120x.png?v=1613730746" , "forest": "//teapigs.com/cdn/shop/files/rainforest_alliance_120x.png?v=1613730745" , "": "//teapigs.com/cdn/shopifycloud/shopify/assets/no-image-160-1cfae84eca4ba66892099dcd26e604f5801fdadb3693bc9977f476aa160931ac_120x.gif" }
earl grey strong
grey with attitude
A blend of strong english breakfast, darjeeling and bergamot - to be drunk with milk.

winner!
1 star 2020 Great Taste Award

caffeine?
naturally contains caffeine

great with
your fave milk, even alternatives!

origin
Assam, Rwanda, Ceylon and Darjeeling
what's special about this tea?
Do you like your earl grey to come with some real oomph and wallop? Well, this is the one for you. We've blended some powerful Assam and Rwandan teas with the more delicate Ceylon and Darjeeling to give the perfect strong tea base for the zesty, all- natural bergamot flavoring. Maybe more of a Duke than a lowly Earl?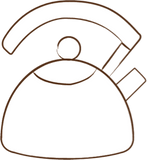 how does it taste?

Strong black tea with delicate darjeeling and fancy bergamot. An earl grey but with wallop!
good if you're feeling

In need of a sophisticated boost!
ingredients

Black tea, cornflowers, natural bergamot flavor with other natural flavorings, natural lime flavor.
nutrition

nutrition per 100ml

1 kcal
0 sugar
0 fat
trace carbohydrate

Dairy free, gluten free, suitable for vegetarians and vegans. Made in a factory that handles nuts.
our packaging

tea temple
made from plant starch - pop in your commercial compost collection

inner bag
made from wood pulp - pop in your home compost

outer carton
made from sustainable paperboard - recycle me
loose pouch
non-recyclable so try to re-use me!