{ "new": "//teapigs.com/cdn/shop/files/new_b6d56321-4d74-428a-9139-36dff7ef4f60_120x.png?v=1613730746" , "forest": "//teapigs.com/cdn/shop/files/rainforest_alliance_120x.png?v=1613730745" , "": "//teapigs.com/cdn/shopifycloud/shopify/assets/no-image-160-1cfae84eca4ba66892099dcd26e604f5801fdadb3693bc9977f476aa160931ac_120x.gif" }
english breakfast
morning glory
A top quality version of the "regular tea", although there's nothing regular here, drink with milk morning, noon and night.
winner!
2 star 2020 Great Taste Award

donation
we donate with every pack sold

great with
your fave milk, even alternatives!

origin
Assam, Rwanda and Ceylon
what's special about this tea?
Our signature blend, our daily cuppa, our builder's brew, our Rosy Lee - call it whatever you want but our english breakfast is a top quality take on the ultimate British favorite. Three delicious teas: a gutsy Assam, a mellow Ceylon and a powerful Rwandan to give a balanced, malty, zesty alliance.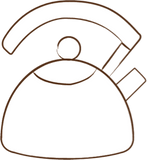 our ethical scheme
We make a donation to the Point Foundation with every pack of english breakfast we sell. We also match donations our customers make on our website and run regular fundraising efforts. Thanks to all your contributions, we've raised over £550,000 together and we're keen to do more! Learn more here.
how does it taste?

A perfectly balanced blend with a malty, zesty, rich strength.
good if you're feeling

In any mood, this cup is perfect for any mood any time of day. If you're feeling slightly grizzly, it's a guaranteed hug in a cup! If you're in a brilliant mood, it will make you feel even better – hurrah!
ingredients

Black tea from Assam, Rwanda and Ceylon.
nutrition

nutrition per 100ml

0 kcal
0 sugar
0 fat
0 carbohydrate

Dairy free, gluten free, suitable for vegetarians and vegans. Made in a factory that handles nuts.
our packaging

tea temple
made from plant starch - pop in your commercial compost collection

inner bag
made from wood pulp - pop in your home compost

outer carton
made from sustainable paperboard - recycle me
loose pouch
non-recyclable so try to re-use me!