{ "new": "//teapigs.com/cdn/shop/files/new_b6d56321-4d74-428a-9139-36dff7ef4f60_120x.png?v=1613730746" , "forest": "//teapigs.com/cdn/shop/files/rainforest_alliance_120x.png?v=1613730745" , "": "//teapigs.com/cdn/shopifycloud/shopify/assets/no-image-160-1cfae84eca4ba66892099dcd26e604f5801fdadb3693bc9977f476aa160931ac_120x.gif" }
liquorice and mint
sweet treat
This is a super popular tea, one of our most highly regarded and we absolutely love it!
what's special about this tea?
Wonderful liquorice! It's been used for centuries in traditional Chinese medicine, it's hugely popular with the Dutch and it tastes so much better with peppermint than in sherbet dips. That's why we've blended pure liquorice root with whole peppermint leaves - it's naturally sweet, unexpectedly refreshing and irresistibly moreish (if I say so myself).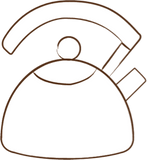 how does it taste?

Sweet, liquorice, mint and sweet again.
good if you're feeling

In need of a super comforting, guilt-free, sweet treat.
ingredients

Liquorice root and peppermint leaves.
This tea contains liquorice root, which studies have shown can potentially increase blood pressure if taken excessively - we recommend people with hypertension should limit consumption to one cup a day.
nutrition

nutrition per 100ml

1 kcal
0 sugar
0 fat
trace carbohydrate

Dairy free, gluten free, suitable for vegetarians and vegans. Made in a factory that handles nuts.
our packaging

tea temple
made from plant starch - pop in your commercial compost collection

inner bag
made from wood pulp - pop in your home compost

outer carton
made from sustainable paperboard - recycle me
loose pouch
non-recyclable so try to re-use me!