{ "new": "//teapigs.com/cdn/shop/files/new_b6d56321-4d74-428a-9139-36dff7ef4f60_120x.png?v=1613730746" , "forest": "//teapigs.com/cdn/shop/files/rainforest_alliance_120x.png?v=1613730745" , "": "//teapigs.com/cdn/shopifycloud/shopify/assets/no-image-160-1cfae84eca4ba66892099dcd26e604f5801fdadb3693bc9977f476aa160931ac_120x.gif" }
peppermint tea
minty fresh
The mintiest mint of all time, this is a stand out peppermint. A real favorite amongst teapigs.

winner!
1 star 2020 Great Taste Award
caffeine?
naturally caffeine free
calories?
2 calories per cup
what's special about this tea?
Drunk for centuries as a reputed aid to digestion, peppermint is something of a cult classic in the tea world and it's amazing just how many of you get in touch to say how much you love ours. That's thanks to using big, whole peppermint leaves for big flavor. We think our peppermint is the freshest, mintiest peppermint tea you'll try - let me know what you think.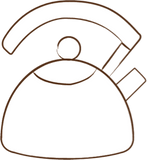 how does it taste?

Pure mint - so, as you'd expect a strong minty taste, then very refreshing, very light.
good if you're feeling

Rumbly - we all know that this will do the trick.
ingredients

Pure peppermint leaves.
nutrition

nutrition per 100ml

2 kcal
0 sugar
0 fat
trace carbohydrate

Dairy free, gluten free, suitable for vegetarians and vegans. Made in a factory that handles nuts.
our packaging

tea temple
made from plant starch - pop in your commercial compost collection

inner bag
made from wood pulp - pop in your home compost

outer carton
made from sustainable paperboard - recycle me