{ "new": "//teapigs.com/cdn/shop/files/new_b6d56321-4d74-428a-9139-36dff7ef4f60_120x.png?v=1613730746" , "forest": "//teapigs.com/cdn/shop/files/rainforest_alliance_120x.png?v=1613730745" , "": "//teapigs.com/cdn/shopifycloud/shopify/assets/no-image-160-1cfae84eca4ba66892099dcd26e604f5801fdadb3693bc9977f476aa160931ac_120x.gif" }
chilli chai
drink it raw
Strong and spicy with a chilli kick, great with lots of milk - a latte with spice and heat!

winner!
1 star 2020 Great Taste Award

caffeine?
naturally contains caffeine
calories?
0 calories per cup

what's special about this tea?
Chilli chai is a twist on our traditional chai tea - the Indian drink of choice for centuries. We've added chilli flakes to Assam tea, cardamom pods, chunks of ginger, cinnamon and vanilla. This is for those of you who don't order a korma and plain naan from your local curry house.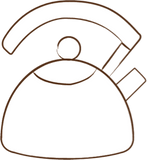 how does it taste?

Like our regular chai but with an extra fiery kick.
good if you're feeling

In need of a little fire and spice in your life.
ingredients

Assam black tea, cinnamon, ginger, cardamom pod, clove buds, chilli, vanilla.
nutrition

nutrition per 100ml

0 kcal
0 sugar
0 fat
trace carbohydrate

Dairy free, gluten free, suitable for vegetarians and vegans. Made in a factory that handles nuts.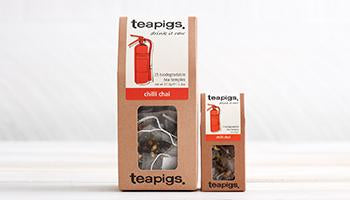 great taste awards 2019
Our chilli chai tea won 1 star in the Great Taste Awards 2019! Find out what other blends made the cut, here.
learn more
our packaging

tea temple
made from plant starch - pop in your commercial compost collection

inner bag
made from wood pulp - pop in your home compost

outer carton
made from sustainable paperboard - recycle me