{ "new": "//teapigs.com/cdn/shop/files/new_b6d56321-4d74-428a-9139-36dff7ef4f60_120x.png?v=1613730746" , "forest": "//teapigs.com/cdn/shop/files/rainforest_alliance_120x.png?v=1613730745" , "": "//teapigs.com/cdn/shopifycloud/shopify/assets/no-image-160-1cfae84eca4ba66892099dcd26e604f5801fdadb3693bc9977f476aa160931ac_120x.gif" }
organic cleanse
our detox tea
A dazzling blend of lemongrass, coconut and green tea.

winner!
1 star 2020 Great Taste Award

caffeine?
naturally contains caffeine
calories?
1 calorie per cup

organic
certified by Soil Association
what's special about this tea?
Kale smoothie, wheatgrass, "avo" on everything - been there done them all. Now for the cleanest, greenest tea ever (in our opinion!). A winning combination of green tea, lemongrass, ginger, coconut and dandelion root which not only taste fab but will treat your body to the good ol' cleanse it deserves. Refreshing with a slight sweetness, this is delicious hot or cold.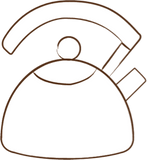 how does it taste?

Light, slightly sweet, refreshing.
good if you're feeling

Blobby and bloated.
ingredients

Lemongrass, ginger, green tea, liquorice root, coconut pieces, dandelion leaves, lemon peel, natural flavorings, marigold flower petals.
nutrition

nutrition per 100ml

1 kcal
trace sugar
0 fat
0 carbohydrate

Dairy free, gluten free, suitable for vegetarians and vegans. Made in a factory that handles nuts.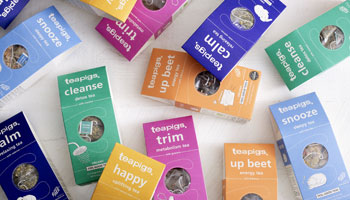 teas with benefits
As well as tasting great each contain an active ingredient which supports your wellbeing. Let's take a look at each blend and find out a bit more about the special ingredient in each…
learn more
our packaging

tea temple
made from plant starch - pop in your commercial compost collection

inner bag
made from wood pulp - pop in your home compost

outer carton
made from sustainable paperboard - recycle me