{ "new": "//teapigs.com/cdn/shop/files/new_b6d56321-4d74-428a-9139-36dff7ef4f60_120x.png?v=1613730746" , "forest": "//teapigs.com/cdn/shop/files/rainforest_alliance_120x.png?v=1613730745" , "": "//teapigs.com/cdn/shopifycloud/shopify/assets/no-image-160-1cfae84eca4ba66892099dcd26e604f5801fdadb3693bc9977f476aa160931ac_120x.gif" }
green tea with mint
marrakesh mint
If pure green tea is not for you this combination of pure mint leaves and green tea is for you.

winner!
1 star 2020 Great Taste Award

caffeine?
naturally contains caffeine
calories?
3 calories per cup
what's special about this tea?
Traditional Moroccan green tea with mint is typically drunk sweet - very, very sweet. This is because they use Gunpowder Green, a tea so strong that sugar is needed to remove the astringency. We opted for a more delicate chunmee green tea known as Precious Eyebrows. Better to change the base tea than your teeth, we reckoned.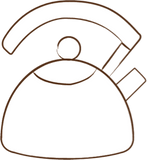 how does it taste?

A delicate green tea known as "precious eyebrows" blended with peppermint leaves for that traditional Moroccan experience.
good if you're feeling

Rough on the inside and even worse on the outside; green tea and mint are a great cure-all.
ingredients

Chunmee green tea, peppermint leaves.
nutrition

nutrition per 100ml

3 kcal
0 sugar
0 fat
trace carbohydrate

Dairy free, gluten free, suitable for vegetarians and vegans. Made in a factory that handles nuts.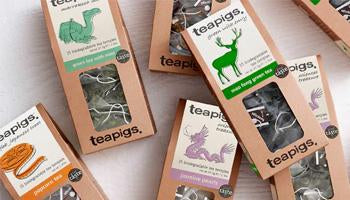 the ultimate guide to green tea
With a whole world of green tea options out there, it's worth knowing about the different types! Disocver the many ways to enjoy green tea and how to make the best brew.
learn more
our packaging

tea temple
made from plant starch - pop in your commercial compost collection

inner bag
made from wood pulp - pop in your home compost

outer carton
made from sustainable paperboard - recycle me