{ "new": "//teapigs.com/cdn/shop/files/new_b6d56321-4d74-428a-9139-36dff7ef4f60_120x.png?v=1613730746" , "forest": "//teapigs.com/cdn/shop/files/rainforest_alliance_120x.png?v=1613730745" , "": "//teapigs.com/cdn/shopifycloud/shopify/assets/no-image-160-1cfae84eca4ba66892099dcd26e604f5801fdadb3693bc9977f476aa160931ac_120x.gif" }
snooze with lavender
our sleepy tea
The ultimate sleepy tea - chamomile, sweet apple and knock you out lavender.

winner!
1 star 2021 Great Taste Award
caffeine?
naturally caffeine free
calories?
4 calories per cup

organic
certified by Soil Association
what's special about this tea?
Put down that phone, switch off your laptop, sit down, feet up, breathe deep, close your eyes...What?! No time for all that pre-bedtime relaxation? Then put on the kettle and enjoy this soothing blend of apple, lavender and chamomile, known to support healthy sleep. Light, a little sweet and flowery. Off to sleep you go. Zzzzzzzzzzzzzz.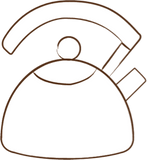 how does it taste?

Fancy. Sweet apple, light lavender and a flowery hint.
good if you're feeling

Restless - this will knock you out.
ingredients

Apple pieces, chamomile flowers, lavender flowers.
nutrition

nutrition per 100ml

4 kcal
1 sugar
0 fat
1 carbohydrate

Dairy free, gluten free, suitable for vegetarians and vegans. Made in a factory that handles nuts.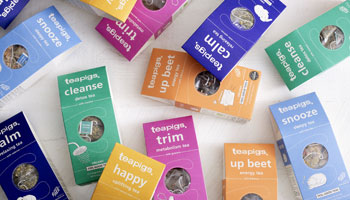 teas with benefits
As well as tasting great each contain an active ingredient which supports your wellbeing. Let's take a look at each blend and find out a bit more about the special ingredient in each…
learn more
our packaging

tea temple
made from plant starch - pop in your commercial compost collection

inner bag
made from wood pulp - pop in your home compost

outer carton
made from sustainable cardboard- recycle me